A Little Bit of Dr. Lane's Story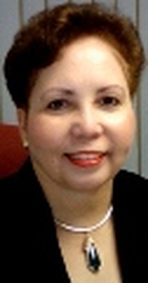 My journey began when my father informed me that I had grandfathers that served in both the Civil War and the Revolutionary War. However, it was not until I viewed the PBS Special "African American Lives" in February 2006 that featured my family, the Brown Family of Charles City County, Virginia as a free black family dating back to colonial times, that I decided to research the family roots.

I requested information about my grandfathers from a cousin, Virginia Maxine Alves, who volunteered once a week at the Charles City County History Center. She provided copies of Wills; Pension Records; access to the Charles City County Register of Free Negroes and Mulattoes; and access to the Charles City County Revolutionary War Roster. The Volunteer
Coordinator of the History Center, Judith Ledbetter, informed us that we qualify for membership in the National Society of the Daughters of the American Revolution.

Led by a desire to make a difference, I decided to approach the Bucks County Chapter to seek membership. To my surprise, I was welcomed and treated with support and respect. The first meeting I attended was held at the David Library of the American Revolution located in Washington Crossing, Pennsylvania, not far from my home.

I asked the librarian to assist me in ascertaining the service record for one of my grandfathers. I was able to obtain copies of his payroll and muster roll sheets for each month for over 2.5 years of his service. To my amazement, he had been a Sergeant and served at Valley Forge, during the Encampment.

I officially became a member of the National Society of the Daughters of the American Revolution in October 2006. In addition, I serve on the Board of the Friends of Valley Forge National Historical Park, the Board of Directors of the Museum of the American Revolution and have served as the Commander in Chief (National President) of the Society of Descendants of Washington's Army at Valley Forge (2010-2014). My father has joined the National Society Sons of the American Revolution and the General Society Sons of the Revolution.

On January 27, 2008, more than 200 people gathered in Old Elam Cemetery, Charles City County, Virginia, for the unveiling and dedication of a monument recognizing 26 men of color who were known to have taken part in the Revolutionary War, either as soldiers or contributors of goods. These men were among the 5,000 to 20,000 men of color who took part in the war.


















---